If you are going to have outdoor actions such as hiking, skiing, snowshoeing, or playing in any sweat areas, waterproof socks are indispensable.
However, many people feared that these items would be difficult to clean and wondered how they could be washed with water. Fear not! It would be quite simple with some steps we are going to introduce to you in the article below.
Follow us now, and you will find out the way!
About Waterproof Socks
Waterproof socks are different from normal ones. They not only absorb sweat but also keep your feet warm in winter. The water-resistant abilities make them similar to a rain boost. You do not worry about your feet as they are kept dry when putting them on.
Because the waterproof socks have to be thick enough to protect the feet of people wearing them, they tend to have more layers than normal footwear. As a result, most manufacturers usually produce waterproof socks with three layers, which are an interior knit sock, a middle waterproof membrane, and outer layer knit socks.
Talking about their uses, this is a great product for those who sweat a lot. They can participate in many types of sports without worrying about getting their feet wet. Next, If you have to accomplish some work in the rain or in the snow conditions, wearing this kind of water-resistant footwear is the best solution for you.
How Do You Wash Waterproof Socks
Hand wash
Waterproof socks are very easy to wash and care for; here are the details for you:
Step 1: Prepare Soap And Warm Water
Take enough amount of soap and put it in the tray or bowl. Then you will fill warm water into that, but remember not to use the hot water because it can damage your items.
Step 2: Wash Them Properly
The next step is that you will put your socks in the water tray, then wash them gently by hand. You should turn the socks inside out to make sure that they are clean thoroughly.
Step 3: Finish
After cleaning both sides of the items, hang or dry them at low temperatures until they are completely dry.
Then you are finished!
Machine Wash
You are up to your ears in work and do not have time for washing? Lucky you! Waterproof socks can be washed by machine as well; this cleaning way is very helpful for busy people. However, there are some notes to read before you get down to your work.
Your socks can be damaged during the washing, therefore remember to turn to your washing machine to "gentle" or "delicate". Additionally, you should also set the temperature to "cool" or "cold".
Then, add a gentle washing liquid to the machine. After that, press the "start" button. Now, what you need to do is just wait until the washing process finishes.
You can also use the machine to dry the socks but remember to use the "Low Heat" or " Air Dry" setting.
Some Notes You Need Remember
Though the washing process may seem easy, there are a few things you need to bear in mind to prevent the worst scenario from taking place:
1. Laundry water and shower gel are also helpful for washing waterproof socks. They will not damage any layers of your products due to their low chemical content.
2. Users can also use the washing machine to do this task, as long as the temperature is always lower than 40 degrees. Besides, choose the light wash mode. However, washing by hand in normal conditions is also the best idea.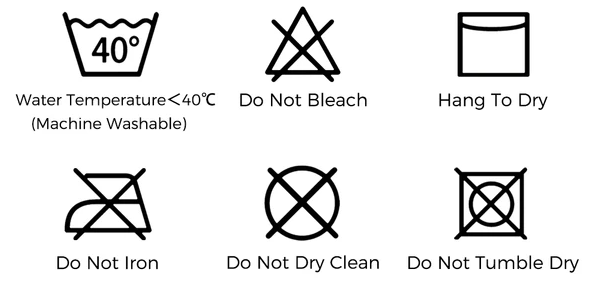 3. Do not use iron or dry your socks in a too hot area. That will have a negative effect on the material's nature.
4. Bleach is not recommended in washing waterproof socks.
Final Words
Those are all guides about " How do you wash waterproof socks". It is really simple. Just with a few steps, you can have clean socks for the next use. However, take notice of some tips that we have introduced to you above.
We hope that our article offers you the more useful information you need. Let's stand up and start to wash them now!